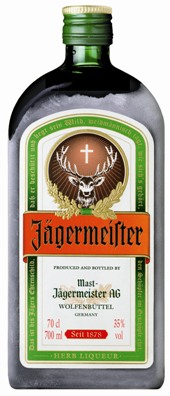 Jägermeister, one of the world's most successful independant drinks brands has just announced a partnership with the iconic British amplifier manufacturer, Orange.

The collaboration sees Orange as the exclusive amplifier partner in the UK and their famous amps will be used across a wide range of high profile Jägermeister events. Both brands, have an enviable reputation of supporting signed and unsigned bands and together they will be working on a number of exciting projects across the UK.

We can already annouce Orange amps will be featured on mighty Jägermeister  'Jäger Truck' which will be unleashed this summer on the unsuspecting, quaking British public. With mind numbing sound system and Orange stacks, the monolithic metal beast will be featuring live performances from both signed and unsigned bands, dispensing super chilled drinks and giving away stacks of free merchandise.