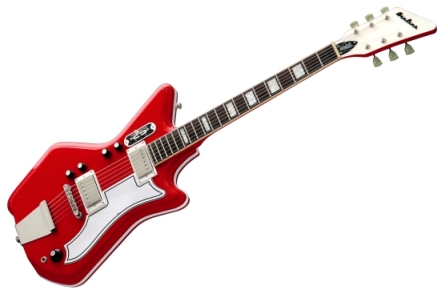 Eastwood® Guitars debuted their new AIRLINE® '59 Custom Series guitars to rave reviews at NAMM 2009 earlier this month. The Airline '59 Custom 2P and 3P are the first guitars in the new Airline Custom Series and have elevated the quality reputation of Eastwood Guitars to a whole new level.

The '59 Custom guitars deliver many new features to the AIRLINE brand. These guitars feature a unique rubber binding which surrounds the entire body, and replicates the esthetics of the original Airline Res-O-Glas guitars. Additional cosmetic details include a striped pickguard, aluminum tone switch plate and available NOS Valco™ knobs. Both the '59 Custom 2P and the '59 Custom 3P guitars are fitted with the high output Airline Vintage Voiced Single Coil pickups. These models ship in the new Vintage Style Deluxe form-fit AIRLINE hardshell case with steel plate logo.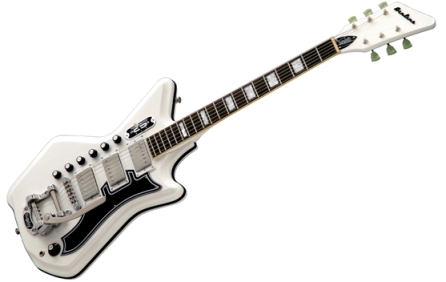 "It has been five years since I asked our engineering team for that rubber binding", stated Mike Robinson, President of Eastwood Guitars, "and I can say it was definitely worth the wait. Over the past six years, our AIRLINE series has built a great reputation for playability and tone, but now we are setting a new standard in guitar esthetics with the new '59 Custom Series".

The Airline '59 Custom 2P is available in red and the Airline '59 Custom 3P comes equipped with a BIGSBY® tremolo and is available in black or seafoam green. Both new models are in stock now and are shipping worldwide. See www.eastwoodguitars.com for complete details.