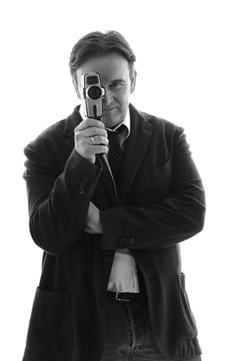 The Institute of Contemporary Music Performance is excited to present a masterclass on Friday March 27th with celebrated lyricist Chris Difford of the influential band Squeeze.

In 1974, Chris formed Squeeze with Glen Tilbrook, Jools Holland and Paul Gunn.  Through the years, the band found itself with many great musical successes, such as the UK Number Two hits 'Cool For Cats' and 'Up The Junction', the US Top Five single 'Tempted' and the UK Top Five single 'Labelled with Love'.  After a headline gig at New York's Madison Square Garden that same year, in 1982, Chris and Glen took a break from the band and concentrated on their music as a duo.     

After reforming for a massively successful charity show in 1985, Squeeze decided to reform and begin recording again, releasing a further six albums over the following thirteen years, as well as maintaining a strong touring schedule.  In 1998, Chris was presented with an Ivor Novello Award after penning the lyrics for the film 'Still Crazy' and a year later, after a show in Aberdeen, Squeeze decided to announce their split so that both Chris and Glen could focus on their respective solo careers.  

In 2008, Chris and Glen were presented at the Ivor Novello Awards with the PRS Outstanding Contribution to British Music award for their expansive body of work during their 34 year partnership.  

The ICMP is delighted to be welcoming Chris for what will be an impressive and educational masterclass. In the evening following the event, he will be presenting a one-man show at the Luminaire in Kilburn, performing new versions of his solo favourites as well as some Squeeze classics. This will, be an amazing opportunity to experience the highlights of Chris' career with music, visuals and intimate conversation.