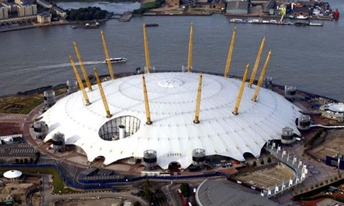 The Institute of Contemporary Music Performance (ICMP) has announced that their 2009 student graduation will be held at Matter, the newest and hottest addition to London's O2 venue, on Sunday 1st November.  

Matter is a world-class venue located within the O2, widely recognised as the world's leading live music centre. Overlooking the river Thames, Matter is capable of staging the most stunning shows ever seen, and contains one of the world's best sound systems and most advanced visual systems, combined in a breathtaking purpose-built environment. Service is led by a team recruited directly from 5-star hospitality management; each element of the experience is given the highest level of care and attention to detail.

For the ICMP to partner with such a venue for their annual graduation event is a statement not just of their growing size and influence in both the music education sector and the music industry generally, but also a strong commitment to ICMP students to ensure that their graduation will be a memorable event.

Following the official graduation ceremony for students from the ICMP's renowned full-time courses, there will be a live show put on by ICMP tutors and student bands, with a headline act to be announced later.  Graduates of the ICMP's guitar, bass, drum, vocal and songwriting courses will get the chance to take to the stage at one of London's most legendary venues.