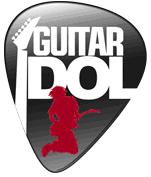 The Guitar Idol competition was one of the highlights of 2008 attracting over a quarter of a million visitors to the website to watch, listen and vote for hundreds of aspiring guitar gods who entered from every corner of the globe. Thousands of guitar fans witnessed the live final at The London International Music Show in June 2008, which saw guitarists from Russia, Brazil, Canada, Italy, Bosnia and the UK battle to be crowned Guitar Idol 2008. Brazilian Gustavo Guerra was the victor, and the competition featured on national TV in almost a dozen countries – media coverage in the UK included The Sun, The Mirror and even Channel 4's 'Richard & Judy'!

Guitar Idol 2009 has seen over a thousand of the top undiscovered guitarists from all over the world battle their way through four online heats - the Final Heat proving amazingly popular with an average of well over 9000 daily visits and media coverage on national TV in the USA, Hungary, Chile, Romania and Pakistan amongst others.

Make sure you check out the live final when 12 finalists will be performing live on the main stage at The London International Music Show on Saturday June 13th. Judges include Phil Hilborne, Jamie Humphries and Jamiroquai's Rob Harris.

The Top 4 from the online vote have automatically secured their place in London, and with 8 further finalists chosen by the pro panel of judges being announced over the comings weeks make sure you check in every few days to see who's made it through.

Prizes include a top of the range Paul Reed Smith Custom 24, an Ernie Ball Musicman Silhouette, a Rob Williams Set Neck Standard and a unique "Guitar Idol" 7 string custom guitar from Mayones; amps from Marshall (the full mega stack JVM410H plus 1960A and a 1960B 4X12 cabs) and the award wining HT-5S stack from rising UK stars Blackstar. With Rockschool, Ernie Ball and Rotosound also supplying great prizes - as well as one lucky finalist being able to record with world class TV/Movie and rock producer Steven Loveday at his personal studio – Guitar Idol has attracted some of the very best unknown talent from around the world.

But that's not all: Steve Vai's very own label Favored Nations (home to Eric Johnson, Andy Timmons, Tommy Emmanuel and Frank Gambale amongst dozens of other world renowned virtuoso guitarists) will be releasing the Guitar Idol 2009 album in digital format.