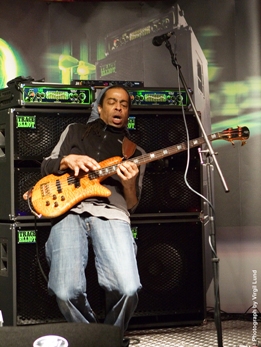 The Institute of Contemporary Music Performance (ICMP) is delighted to announce an exclusive educational clinic with acclaimed bassist and Trace Elliot endorsee Doug Wimbish, and drummer and Mapex endorsee Will Calhoun on Wednesday June 10th 2009.

Best known for their time in legendary band Living Colour, Doug and Will are highly respected musicians in their own right.  A self-confessed 'journeyman', Doug Wimbish has travelled an amazing road – from the Sugarhill Gang to Mos Def via Living Colour, Tackhead, Jungle Funk, Little Head and sessions for Madonna, Annie Lennox, Young MC, The Rolling Stones, Seal and Joe Satriani, amongst countless others.  After over 20 years as an innovator and explorer of music and bass, Doug continues to ride the cutting edge.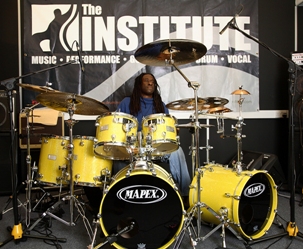 Will Calhoun's unique blend of improvisational and hard rock drumming is the mark of his musical virtuosity.  A graduate from the prestigious Berklee School of Music, this native New Yorker has proven himself as not only as a much sought after drummer, but also a prolific songwriter, co-writing many Living Colour compositions and writing the critically acclaimed song 'Pride'.  These Grammy-winning artists are full of vision and artistic energy which permeates through a wide range of musical genres and projects.

This will undoubtedly be an informative and inspiring event and an amazing opportunity to learn from two of world's most talented and respected rock musicians.  The clinic will be delivered at the Luminaire venue, close to ICMP's facilities in Kilburn, London on Wednesday June 10th from 7pm to 9pm. Places are available to the public.