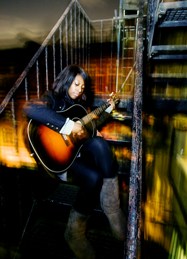 Best-selling artist Amy Macdonald recently judged the final of the annual Shure Creative Award, an innovative competition for aspiring singer-songwriters. The award is jointly sponsored by Shure and the Institute of Contemporary Music Performance.

Applicants were asked to upload a video of themselves performing an original song to www.shurecreativeaward.com which following a round of public voting and judging by a panel of experts resulted in a final ten being passed on to Amy, who chose the overall winner.

This year's winner is Zemmy Momoh, a fantastically talented singer/songwriter from London. Zemmy's winning original song, 'Bleed me dry', can be viewed at www.shurecreativeaward.com. Amy commented the following after making her decision:

'I really enjoyed listening to the great variety of entries but I picked Zemmy as the winner as I think from her entry she showed the clearest potential as an original singer songwriter. I personally felt her chorus had the strongest hook.  I also liked her lyrics and feel she will benefit the most in developing her songwriting and performance skills from this great opportunity.'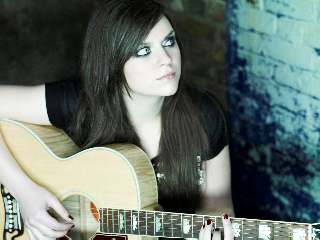 As a result of winning this competition, Zemmy now has the once-in-a-lifetime opportunity to professionally develop her talent and skills with a free place on the ICMP's fantastic one-year Professional Diploma in Songwriting course (worth £5,250), which is sponsored by Columbia Records. As well as enjoying this great opportunity to learn, Zemmy will also benefit from the many opportunities at the ICMP to write, collaborate and perform in live London showcase events in front of key industry insiders. Zemmy is of course delighted with this, and had the following to say:
 
'I haven't stopped smiling since I found out I won and I'm extremely grateful and uncontrollably excited about the course! I'm really looking forward to being at the ICMP as I don't think there can be a more perfect way for an aspiring songstress to get a leg-up in the industry. Singing and writing songs for a living is all I've ever wanted to do, and now thanks to the ICMP I'll actually have a real chance to do just that.'

Special mention should also be made of the two runners-up, Elena Tonra and Madame Pepper, who both received the opportunity to study at the ICMP for significantly reduced fees as well some fabulous prizes from Shure, including such items as SCL4 professional earphones, SM58 mics and SE115 consumer earphones.